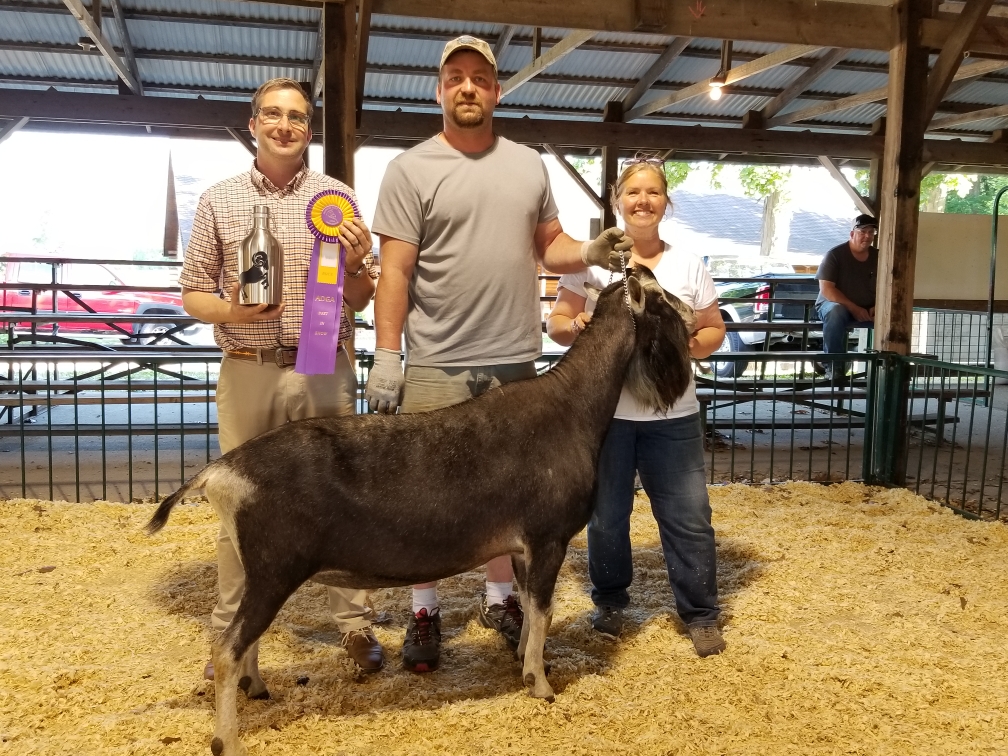 D/Avg 2378lbs, 91lbs fat, 73lbs protein.
I have long admired Lauren Acton's herd (Tempo), but was disappointed that I couldn't purchase semen directly from her this year at Nationals. However, I am NOT disappointed that I had the opportunity to buy semen from THIS buck! He was the 2013 Spotlight Sale consignment from the Tempo herd.
This bucks' pedigree is packed with outstanding does and proven bucks – it would simply take too long to type it all out.
CLICK HERE for the Consignment ad for Danziger, written by Lauren @ Tempo. It includes pictures of him, and many amazing does in his pedigree. It also includes a LOT of performance information! You don't want to miss this!
Thanks again To Siegfried / Sunrising Farm for allowing me to purchase 5 straws of this buck.
This semen has been successfully used to produce Caprice Acres Danziger Tertia in 2016. She was my biggest sale regret in the history of ever… but fret not! She was purchased back in 2019 to rejoin the herd! We are so happy to have this gorgeous Danziger daughter in the herd, cannot wait to see what she does here. 🙂