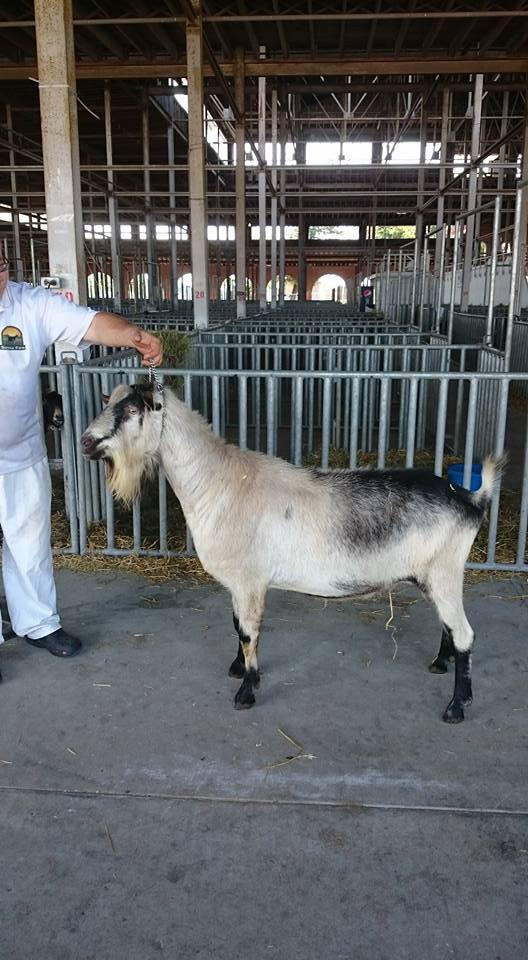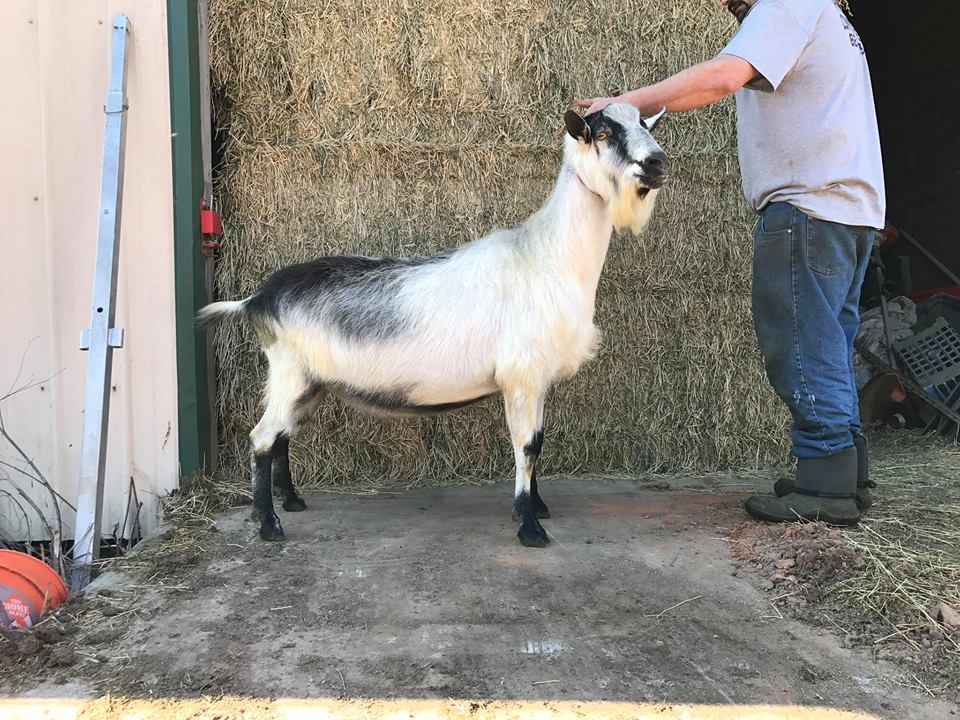 Photos courtesy of Siegfried Forster @ Sunrising Farm
Zuess has a strong French pedigree.
03-05 VEE 89
Zuess has already sired 2 SG daughters. Awaiting his evaluations with more daughters on test. As of 2017, his Dau avgs FS is 87.2. I also really appreciate his shoulder and forelimb appraisals and think he will do well with my girls. Zuess is also the grandsire of my new Jr herdsire, Sunrising Charmer Weizenbock *B
Dam: SGCH Kickapoo-Valley Jagged Zehava 2*M 06-02 91 VEEE . She had a top 10 lactation as a 2 year old producing 4290M, 153F 115P in 305d. Her other lactations are in the high 2000-3000lb range. She averages 12lbs per day of lactation on test, which is very impressive.
Sire: Hill N Holler Viking Riot *B – He has two SG offspring and 3 CH offspring.
DD: GCH Kickapoo-Valley Saga Tradition 1*M 04-03 VEEE 90
DS: Strawberry-Fields Jagged Edge *B 04-05 VEV 88
DDD: Kickapoo-Valley Cal Reunion 02-06 VEEE 89
DDS: Pleasant-Grove Super Saga ++*B 05-04 VEE 90 – a very famous sire with 3 SGCH offspring, 7 GCH offspring, and 5 CH offspring. He was also a 4x Premier Sire.
DSD: SGCH Willow Run WRAW Jasmine 4*M 06-04 EEEE 92. Only one lactation on test but managed 317DIM with 3910lbs milk.