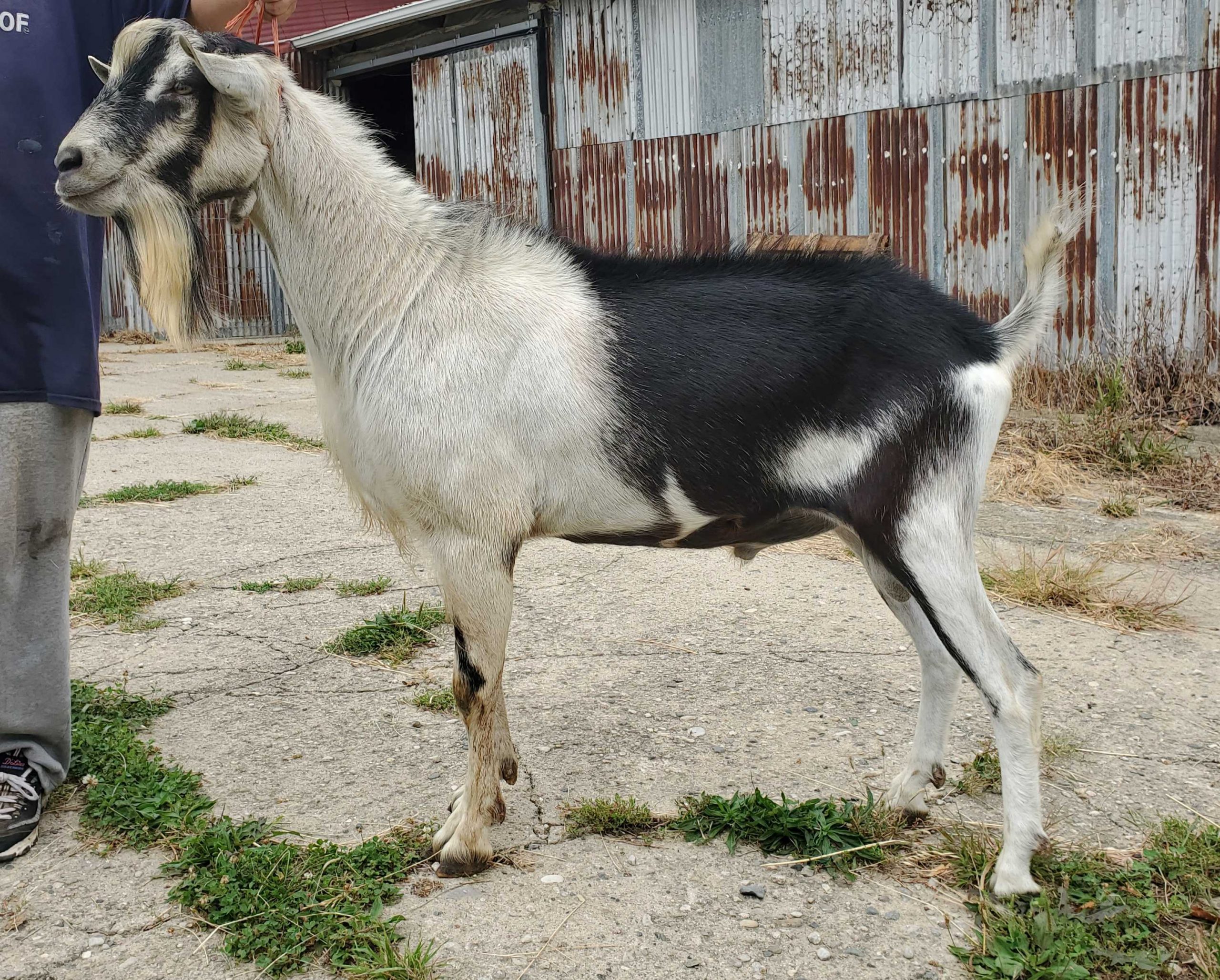 Barn Name: Bane
Reg#: PA2072877P
Breed: French Alpine
DOB: 2/1/2020
Color: Cou blanc; wattles
Casein: B/01
** DNA ON FILE ** (Dam verified)
** Collection on file  **
** POLLED **
Died 6/24/22. Sudden and unknown cause, perhaps heat stroke?
2020 Young Sire Development Program qualifier, 4th quarter. Not sure why it took till the 4th quarter, because he was registered earlier in the year and had positive ETA's at that time, but that's either 2020 luck or my gross misunderstanding of how qualifying happens for the 2nd and 3rd quarter. 😛
SEMEN – Bane is collected and semen can be obtained from myself (in Michigan) or Blue Mountain Genetics. 125.00 per 5 straws, 43%post-thaw Motility. Shipping available from both sources, delivery along collection route on future routes possible with Blue Mountain. I only have around 15 straws to part with, Blue Mountain took 30 to market.
Linear Appraisal History
Will be appraised as soon as ADGA lets us! We were skipped in 2021.
---