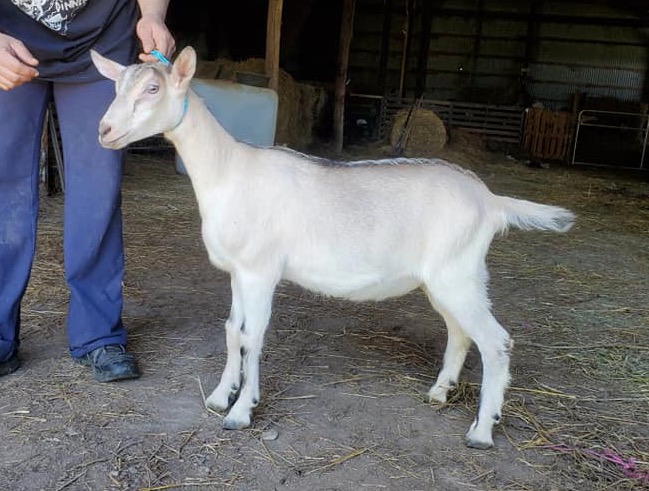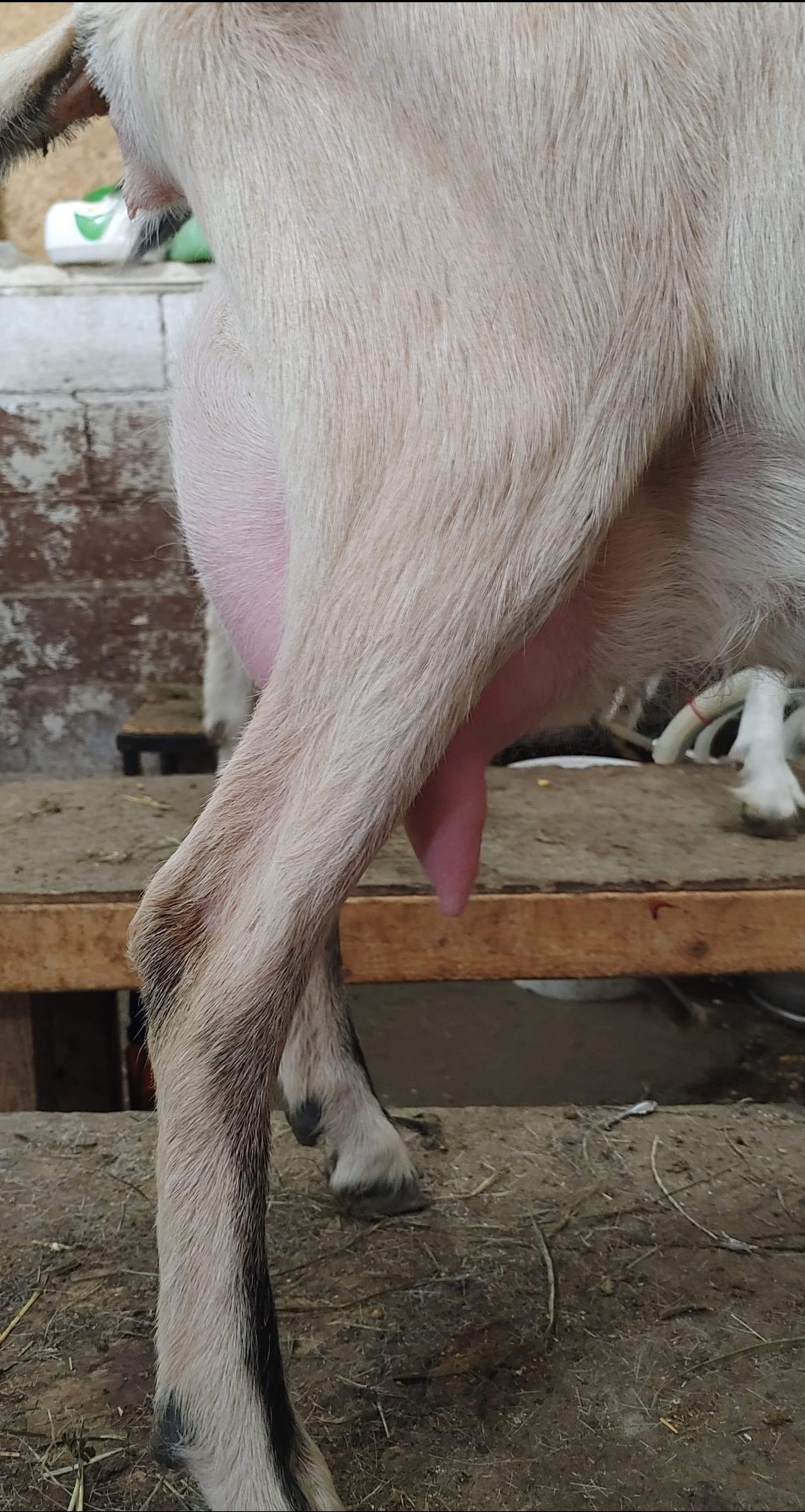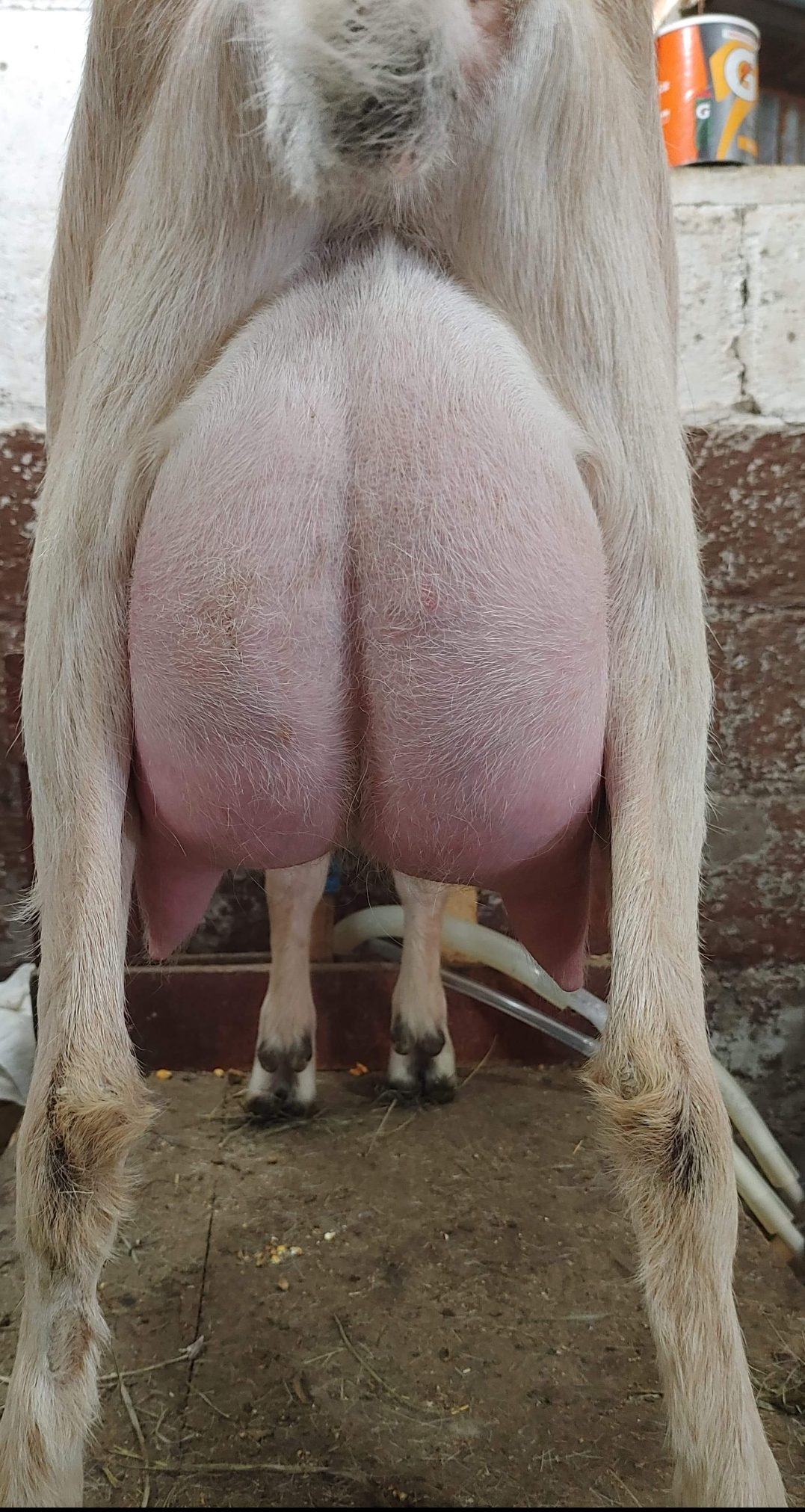 Barn name: Mischief
Reg#: PA2076887
DOB: 3/16/20
Book: Purebred
Color: light two tone chamoisee
Casein: E/F/F only possible by parentage. (dam F/F, sire E/F)
– Will not be tested
** DNA on file **
Linear Appraisal History
2021: 
DHIR
Yr       Age    DIM    #M      %F   #F     %P   #P    Peak#
'21
2021
Test 1 – 3/29/21 – 6.3#M 5.2%F 4.2%P (At QMF)
Test 2 – 5/3/21 – 7.1#M, 4.3%F 2.7%P (1 week after move to new farm)
FRESHENINGS:
3/24/21 – 1B 1D. Both with severe parrot mouth and cleft palates, and were euthanized. Pale Ale has normal mouth/bite, as does the lines in my herd related to her. Suspect it came from the granddam, MJ, who had a mild parrot mouth –  but so odd that they both had cleft palate. Unfortunate, but such is farm life.
Breeding Plans
2021/2022 – pending