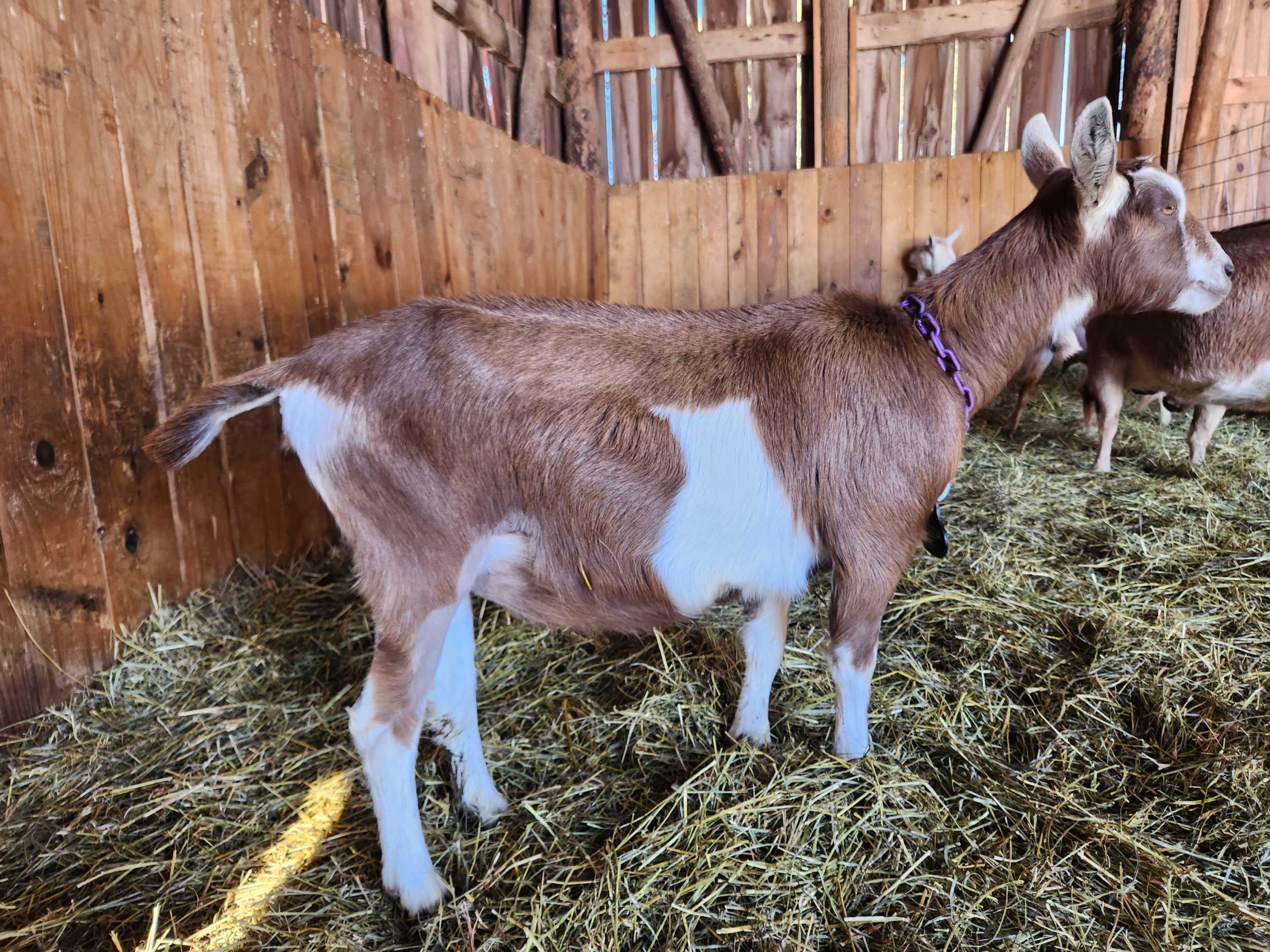 Barn name:  Vaeda
Reg#: PA2212096
DOB: 1/23/22
Book: French Alpine
Color: Broken chocolate sundgau; wattles
Casein: E/E
** DNA on file, Dam verified ** 
Linear Appraisal History
2023 – appraisal hopeful! 
DHIR
Intended to be on official test in 2023
Freshenings:
Will be bred Fall 2022 for first freshening in 2023!
Breeding plans:
Bred: 10/15/22 to Caprice Acres Wahoo Bodacious (POLLED)
Due: 3/15/23
Vaeda Baby as she is called, is one of my very exciting Super Standout daughters. Her levelness and width is very apparent since birth. My favorite body style is balance between length and height (not overly long/tube shaped) and I can only see her improving. She is the biggest of triplets, and they are STILL all the smallest of all the kids and have been since birth. Which is fine with me, stature/size is meaningless and beyond meeting breed standard – I'd rather have a medium size doe. For some reason it seems to impress in the show ring for no other reason than people seem to gravitate towards bigger = better, and… well that's just not the case. 😉 Taller bigger animals simply take more feed to maintain their frame and size, which is the opposite of efficiency. But I digress. I am excited to see that she does not seem to be hocky like her dam, for whom that is my only  compliant.