FOR SALE 500.00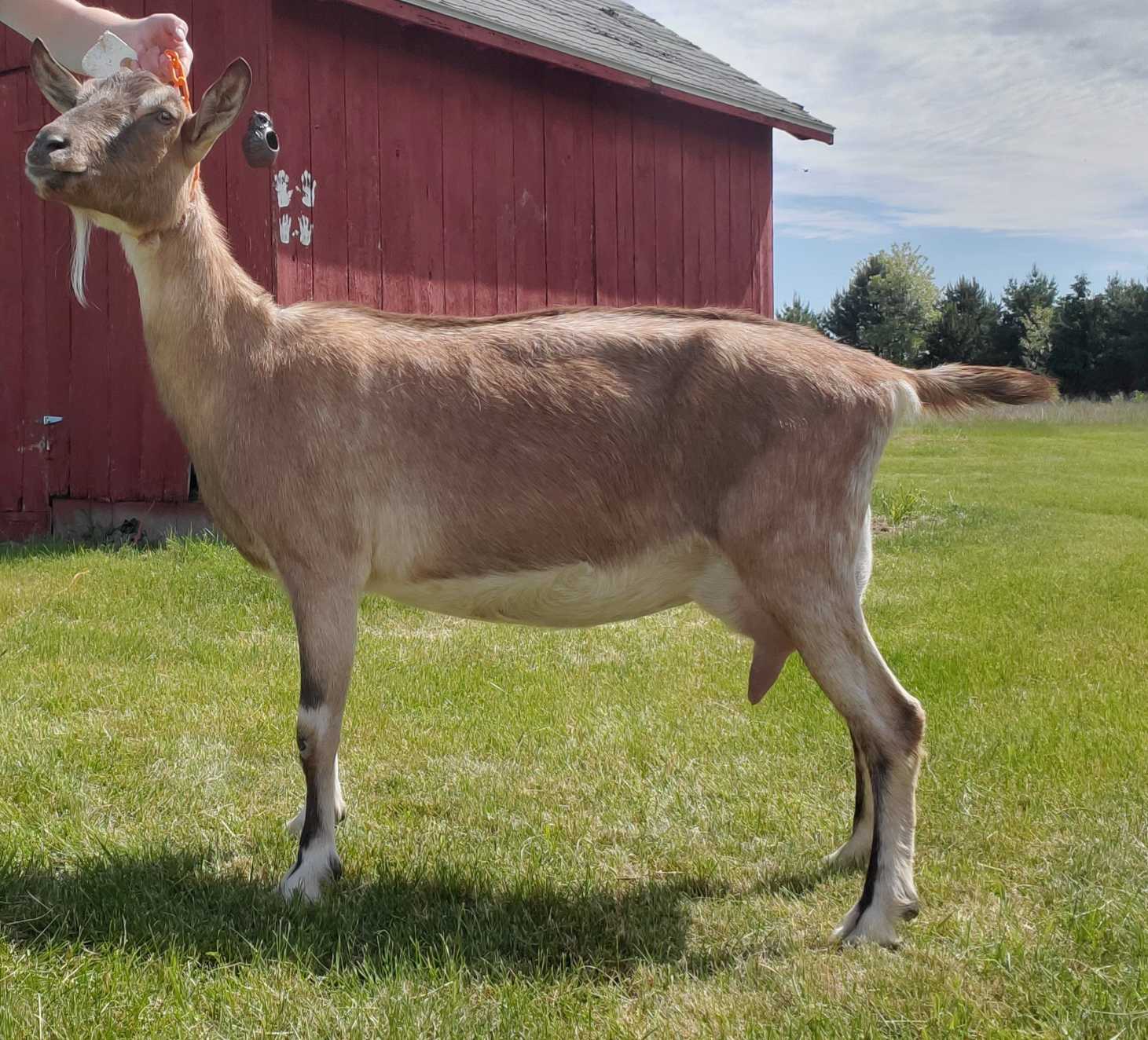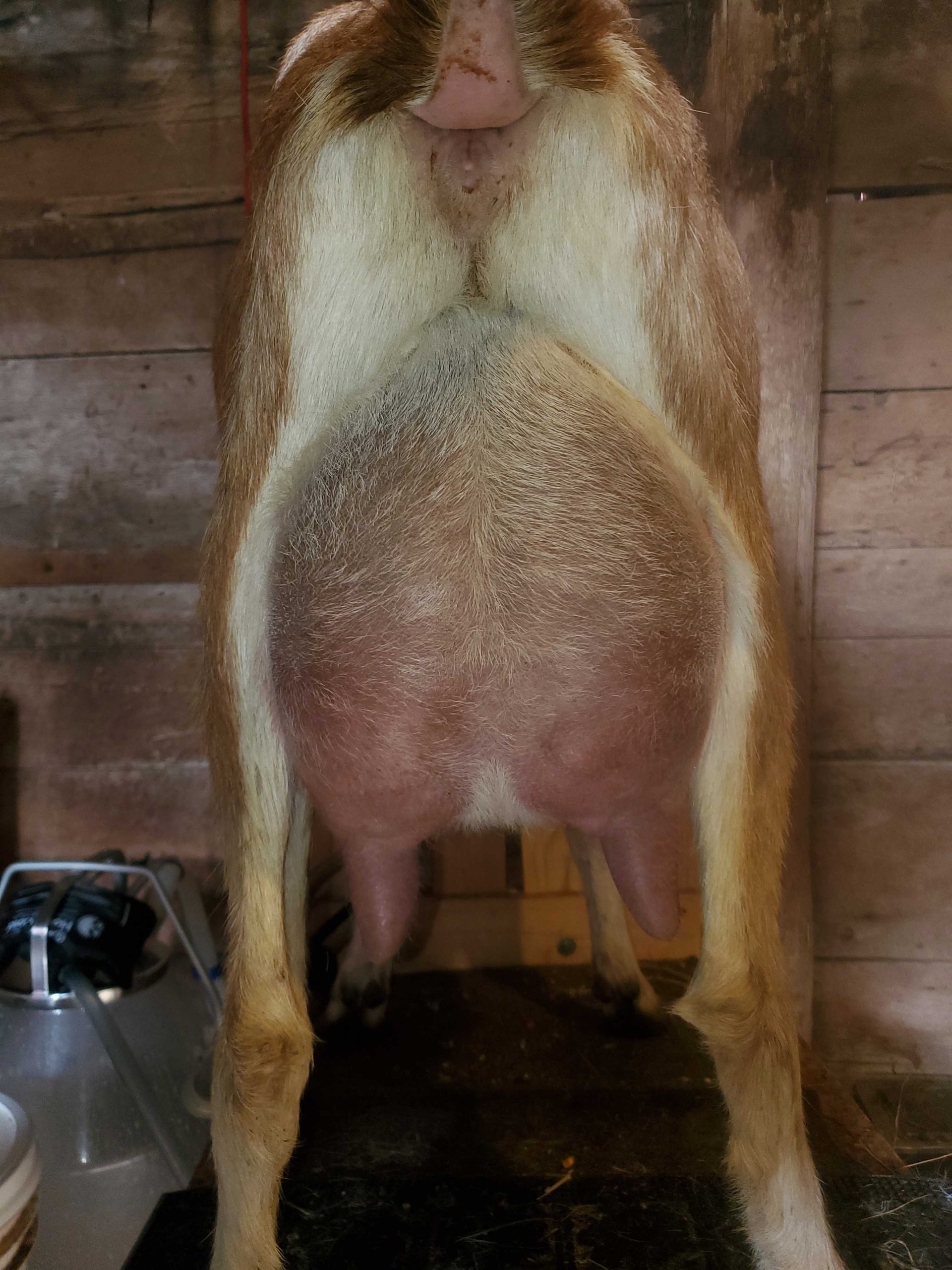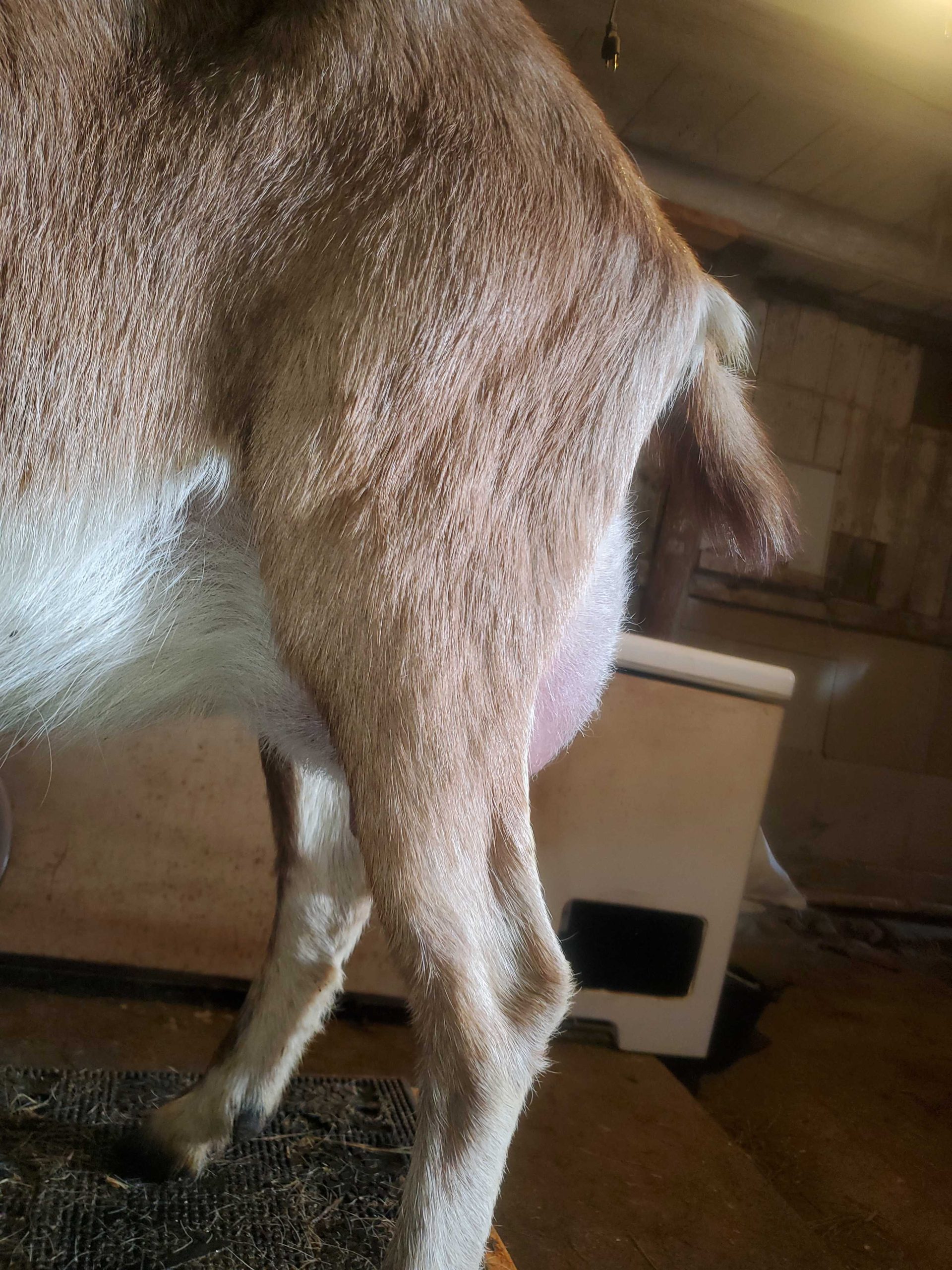 Barn name:  Lil Smelly, Mel, or Melly
Reg#: A2073760
DOB: 2/22/20
Book: Purebred
Color: Chamoisee with brown/cream trim; white front legs; Wattles
Casein: B/E
** DNA ON FILE ** (Parentage verified)
Linear Appraisal History
Will be appraised 2021 as yearling FF
DHIR
Yr     Age    DIM    #M      %F   #F     %P   #P    Peak#
'21
2021
Test 1 – 3/29/21 – 15 DIM 6.1#M 3.5%F 3.4%P (At QMF)
Test 2 – 5/3/21 – 49 DIM 8.7#M 3.5#F 2.7%P (1 week after move to new farm)
FRESHENINGS:
3/15/21 – 1 Buck, horned, sired by CH La Sierra Wahoo *B And boy is he flashy – broken lavender cou clair (chocolate dilute based) that is extremely frosty as well…  Which the sire is known for. He will be retained for now, pending how Psyche performs for her first lactation.
1/23/22 – 2D 1B – sired by Pleasant-Grove Super Standout *B! Beautiful kids, one doe is broken chocolate sundgau with wattles. 2nd doe is solid black. Buckling is chocolate trimmed broken chamoisee.
Breeding Plans
2022 – pending
---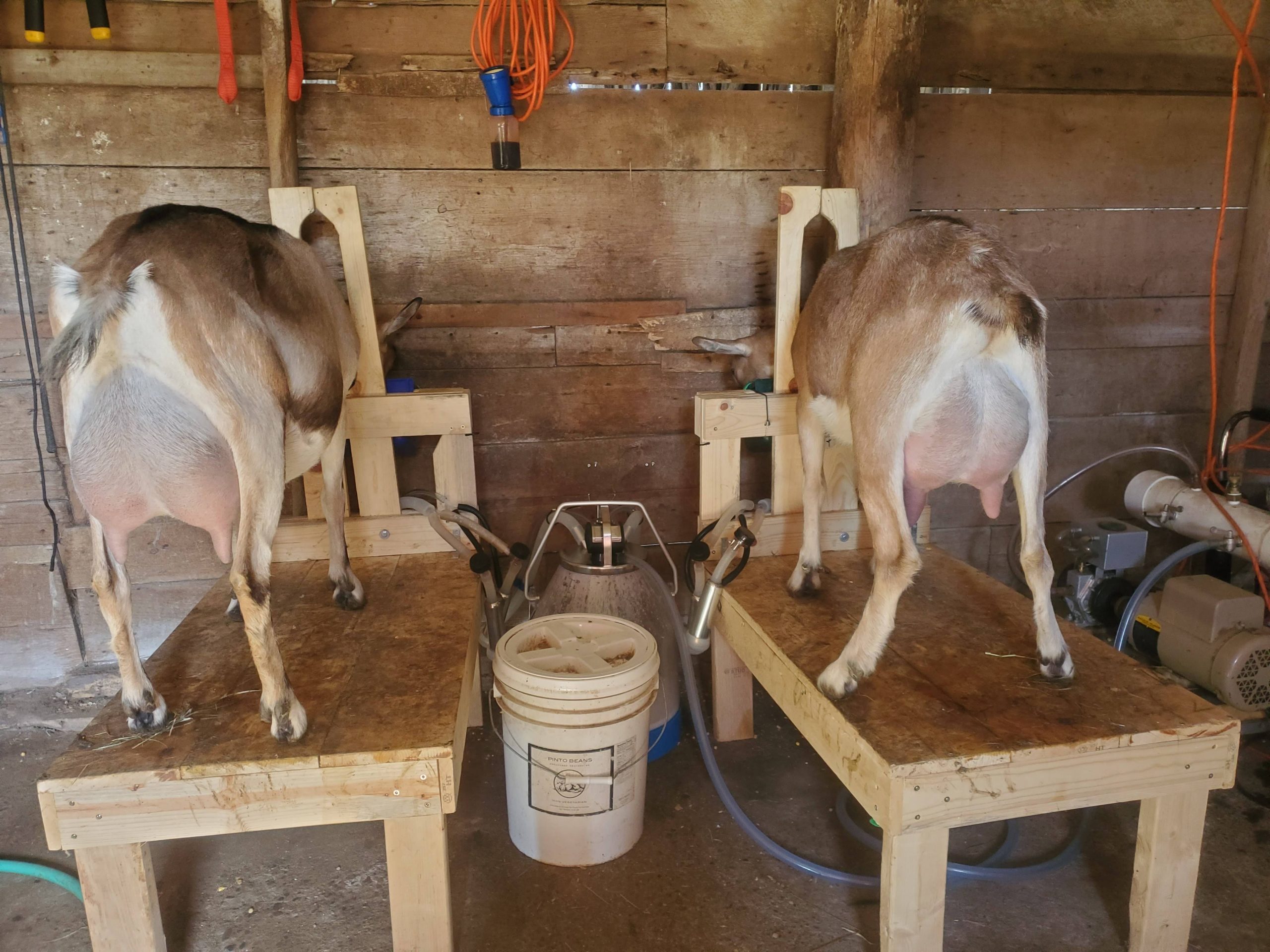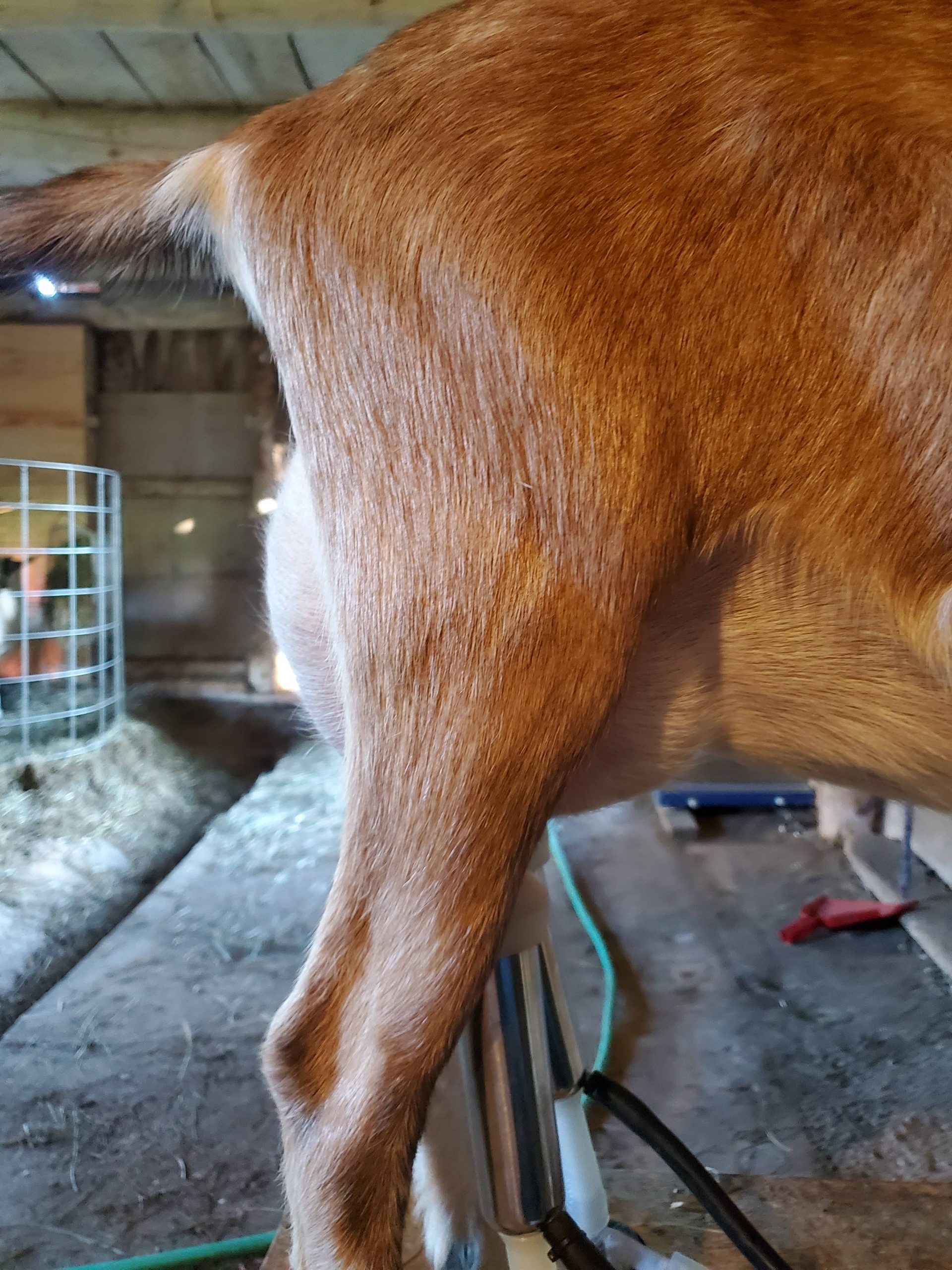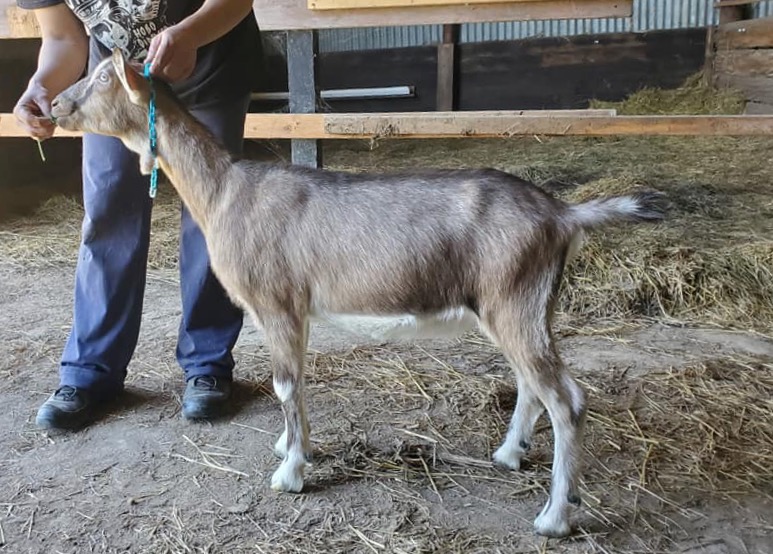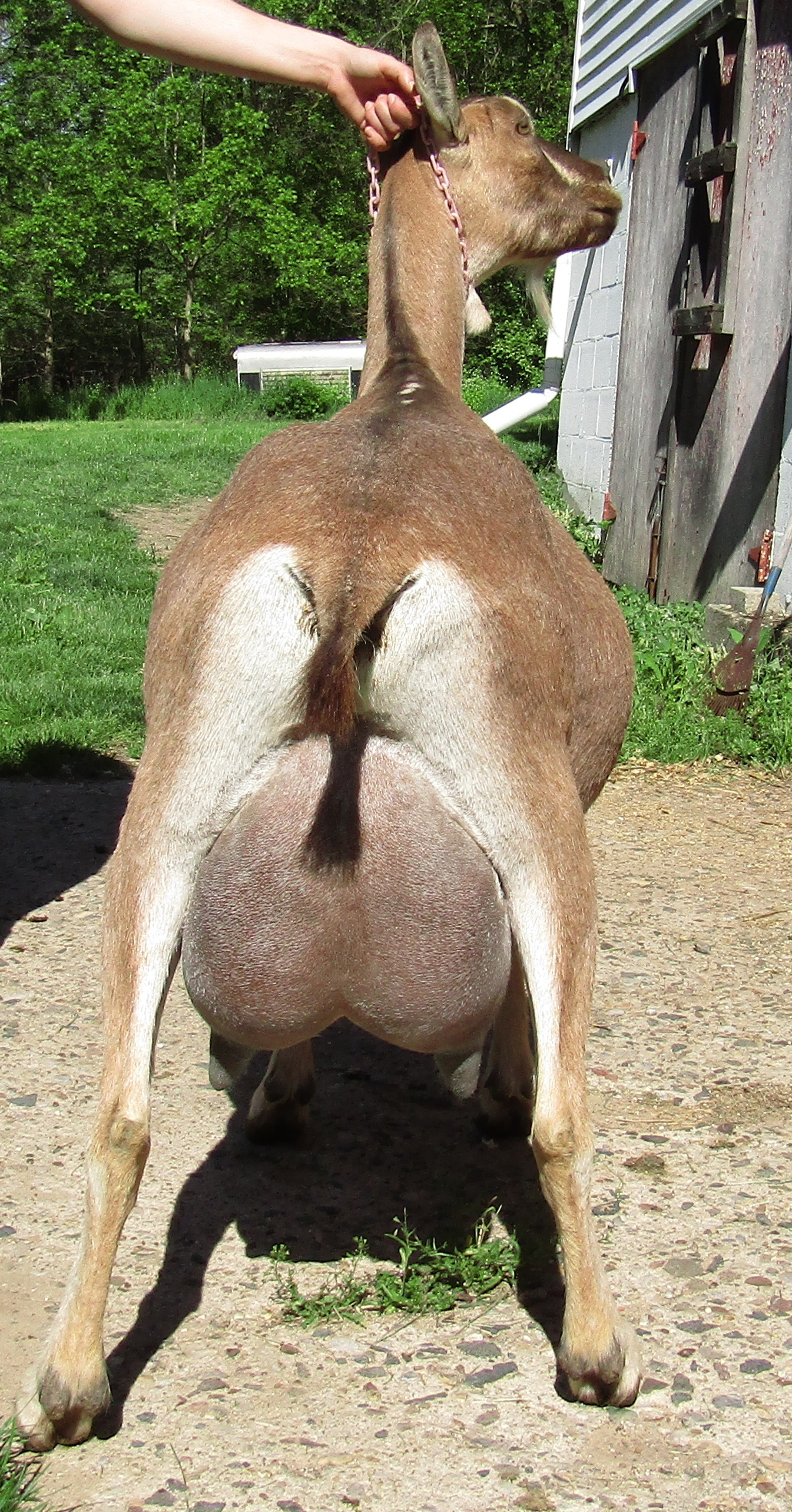 Dam, Elise, 5/24/18, ~2mon in milk. Click picture to go to her page!