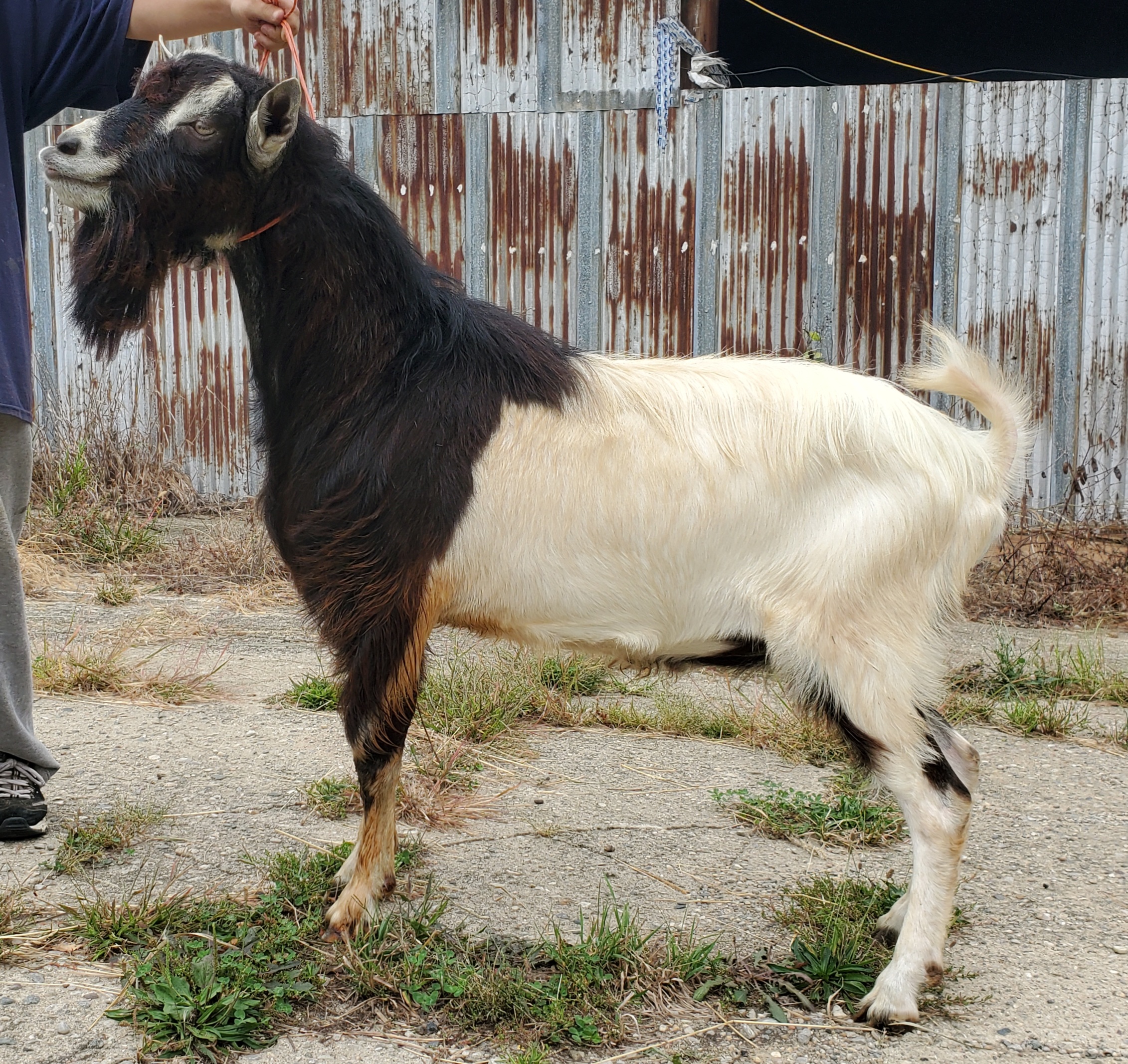 Barn Name: Huzzah
Reg#: AA2072880
Breed: American Alpine
DOB: 1/31/20
Color: Cou noir with swiss marks; black spots on rear legs
Casein: E/F
** DNA ON FILE ** (Dam verified)
** Collection on file  **
2020 Young stock development program qualifier, 1st qtr.
Huzzah has such an interesting pedigree, bringing in some excellent Sodium Oaks genetics from times gone by. He is sired by SG Sodium Oaks SP Wahoo +*B. Paternal granddam is GCH Sodium Oaks Royal Sorghum 4*M VG88 – the flashy, 1984 Reserve National Champion littermate to the infamous Sasin. Sorghum herself is the daughter of the '82 Reserve National Champion, GCH Sodium Oaks Kiwi Mallow 3*M EX91. On the paternal sire's side, Sky Pilot was an influential son of the infamous GCH Wa-Shaw-Me Snow Bird EX90 – a timeless doe who was RCH1981, GCH1980, GCH1979.  This meets the maternal side Along with some of my favorite Cherry Glen genetics by way of the maternal grandsire, SGCH Cherry Glen Password Gentry ++*B, who has sired multiple National Champion daughters. He was the son of SGCH Cherry Glen Radical Gesture 3*M, EX93, GCH2006 RCH2005 RCH2004. Feel free to peruse the individual pages of Wahoo and Glitterati for more information behind this fellow.
Linear Appraisal History
will be appraised for the first time in 2021 as a yearling.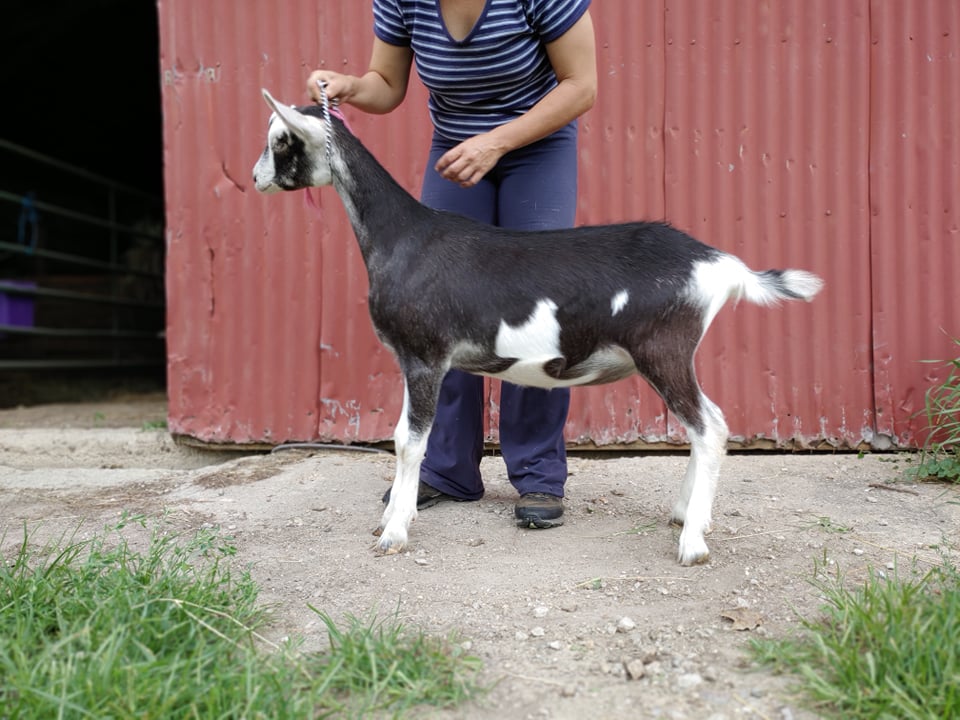 ---