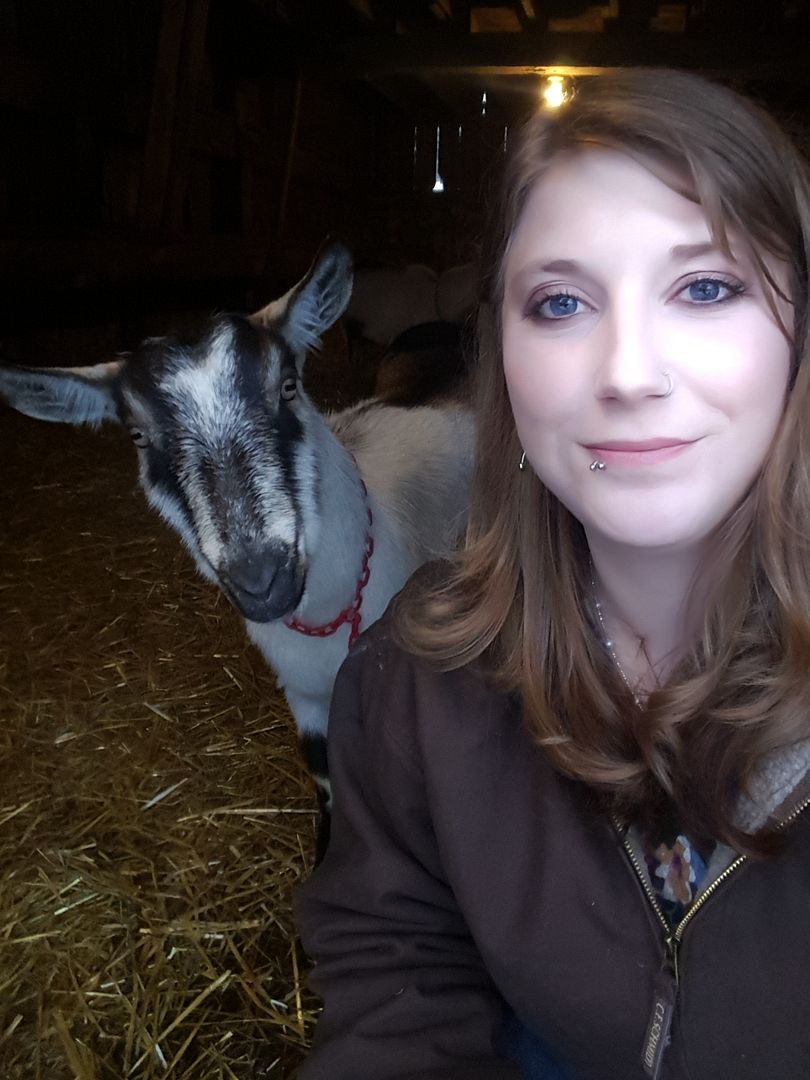 Proud member of ADGA PLUS


LA — DHIR — DNA
We maintain a CAE and Johnes NEGATIVE herd. We test yearly in the fall, 30d after breeding so we can also test for pregnancy at the same time. Foundation and incoming stock are tested multiple times for CL (before/after isolation period) and the herd is CL abscess free. For more information about our biosecurity protocols and past test results, please see the Biosecurity page!
---
2018 UPDATE –  my goats have joined my friends dairy herd, Quarter-Mile, in Hudson, MI! My father (who was doing the bulk of the work) is sick of milking 2x per day every day, and I currently rent a town home in the city I work in, so cannot have the goats here. I am hoping to have a rental farm house that allows me to have my goats on my own farm in the next year or two. 
The herd they joined is also disease tested and CL Abscess free, and is an ADGA plus herd. 
---
My name is Dona Barski. I've been working our small farm since the age of 11 or so, when I got my first goat, Daisy. I admit I was a goat 'newbie' back then, but my passion for them did nothing but grow and so I set out to learn everything I could about their health, care, husbandry, and conformation. They will always be my most significant driving force for my passion for livestock health and for becoming a Veterinarian, and for that I'm grateful. I'm still learning with goats, and any raiser can tell you the learning curve never really ends.  I can be fairly confident in my husbandry to say that I raise healthy, happy, sound goats for many purposes.
I have also enjoyed raising boer goats, New Zealand rabbits, and Silver Fox rabbits as part of the farm. I accomplished my B.S. in Animal Science but then was admitted to MSU's Veterinary Medicine program in 2014, and due to the rigorous nature of that program we downsized the small farm to the essentials – the dairy goats. In May 2018, I graduated with my Doctor of Veterinary Medicine from Michigan State University and moved to Lakeview, MI to join a food animal only practice. I am currently loving my career working with mostly dairy cattle, but also beef cattle, swine, poultry, camelids, exotics and yes – sheep and goats!
I have also raised fancy rats and mice and several breeds/species of poultry. I am an animal person, and own/owned cats, dogs, freshwater fish, assorted cage bird species, lizards, snakes, and tortoises. I also enjoy plants – having too many succulent plants to count. 😉
I'm happy to hear from you for any reason – from questions, to comments or inquiries. I love talking farm! 😀
Happy Homesteading!