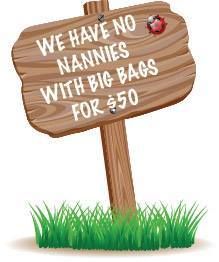 I love this graphic made by Cindy Eslava of MagMar farm. 😀  Used with permission.
2022 Animals for sale 
All sold out for 2022!
---
2023 Alpine Kids For Sale:
Please see the updated Google spreadsheet! Breeding plans may still change, so keep an eye on it for updates. 3 AI's were performed for 2023, but no pregnancies resulted. All breedings will be live cover for 2022-2023. 🙂
---
Semen
Shipping available! Semen marketed with Blue Mountain Genetics may also be delivered on their route yearly. If Nationals is close enough to drive to, I can also deliver as I often attend with my tank just to observe/pick up semen/ogle beautiful animals. 
I will consider and respond to any inquiries about my bucks I have listed as AI sires. Semen that I have purchased is of limited resale availability – some I cannot part with, while other bucks I would happily part with, so please inquire! I am more willing to part with bucks I've owned and had collected personally, as I have the largest quantities available on them, more than I ever plan on using. I STRONGLY prefer they go to herds on performance programs, however, as it will help me as well in that case.  All of them have DNA on file, Casein tested, and their collections on file as promptly as possible after collection.  CLICK ON THEIR NAMES TO GO TO THEIR PAGES FOR MORE INFO! These boys include:
Sunrising Charmer Weizenbock *B FRENCH 03-06 VVE 88 Casein E/F
2016 Two Tone Chamoise
This guy likes to improve rumps thanks to his father, Charmer. He produces more refined, dairy daughters but while still improving body capacity. Willing to part with 20 straws (2 canes). Straws 20.00 ea, or 15.00 ea to performance tested farms.
Caprice Acres Disco Volante *B FRENCH 02-03 +V+ 84 Casein B/F
2014 Lavender Cou Clair
Really wish this buck hadn't passed away so young, as he is Elise's littermate I believe he had so much potential and his final appraisal score did not do him justice IMO. Thankfully he was collected prior to his death! Willing to part with 10 straws. Straws 15.00 ea, or 10.00 ea to performance tested farm. 
Giesler's Sharp Dressed Man FRENCH 05-03 VEE 89  Casein F/F
2011 Cou Clair
"Calix" or "The Big Stink" as he was known has a special place in our hearts. He has one beautiful EX90 daughter out of very few appraised, the lovely SG QMF Drops of Jupiter in the Quarter – Mile herd. Another daughter owned by Hooligan's Farm, Caprice Acres Adelise, VG89. Willing to part with 10 straws. Straws 20.00 ea, or 15.00 ea to performance tested farms. 
Pleasant-Grove RR Mathias *ELITE* – FRENCH 01-08 +VV 84 Casein A/E
2018 Dark chamoise
Willing to part with a few more straws, and was collected both 2020 and 2021 so we have a reasonable inventory. Has had rare teat defect kids from the same doe, but many dozens of normal kids from other matings. This guy improves general appearance, front ends, and udders in general. Best buck purchase for improving across the board we could have possibly made.  10/250.
Caprice Acres Wahoo Huzzah *B – AMERICAN Casein E/F
2020 Sundgau Cou Noir
This guy is honestly quite a bit better conformationally than his littermate sister, also retained – Caprice Acres Wahoo Flair. She herself has promise yet, needs more freshenings and multiple kids for production to increase and interested to see how she changes with time. Knowing her lines, she should come together a bit more by 3/4 years of age and has a chance at being a really cool doe. I have very few does to breed him to, so he doesn't get use in my herd. Quarter – Mile has used him and has a 2021 daughter retained out of one of their milkiest does. He was used sparingly by them again for 2022 kids. Willing to part with 5-10 straws. 200/10. 
Caprice Acres PGM Dark Roast – FRENCH Casein E/F
2020 Solid Chocolate (dilute)
Note – color could cause toggenburg marked offspring when breeding to sundgau as the dilute gene replaces all black color with brown. Toggenburg marked alpines are a show fault – but are not DQ's, are still registrable, recognized, and able to participate in all performance programs otherwise without consideration. Used a lot by Quarter – Mile in 2020 and she loved all the kids so much she kept a ton of em! Note of caution, he has thrown extra teats – mostly with the same lines his sire Mathias has had problems with, especially when inbreeding. He was gifted to my good friend Tammy McCloe in late 2020 so thankful he is still close and seeing some use as he is highly related to most of my French being that he is an Elise son and sired by Mathias. Dude oozes potential, and his kids are so far gorgeous. Cannot wait to see some fresh daughters. Willing to part with a few straws. 10/200
Caprice Acres Outback Brisbane *polled*  FRENCH Casein B/01
2020 Cou Blanc
Bane's sire had many productive daughters and conformationally very complementary to my doe, Red – which made this breeding a no-brainer even if he wasn't Polled! Pleased with the outcome despite (or maybe because) he is a 0% inbreeding for my herd.  I repeated the breeding 2021 and have a confirmed pregnancy, now just hoping for full sisters to join the herd! He has had rare teat defect kids but many more totally normal. He was collected 2020 and 2021 and is currently marketed by Blue Mountain Genetics and myself. Semen is priced 125/5 from either source, delivery possible across country on route with Blue Mountain and shipping available from either source as well.
---
Sales information:
I raise livestock and do my absolute best to raise high quality, healthy animals.
All sales are final and I make no guarantees of ongoing health, performance, or progeny performance after animals leave my care under new ownership.  While I will always offer healthy animals to the best of my ability – If you have concerns over quality or suspect an animal is not healthy at time of sale, do not purchase it.
Full/partial refund or replacement is an option for severe functional defects or infertility that are heritable in nature or innate (not acquired). This may include multiple teats or teat defects, severe bite problems, wry face etc. Impaired fertility would need to be verified by a veterinarian.
While I do wish to 'do right' by buyers, I also refuse to be taken advantage of especially for things that are outside of my control.  If you have any concerns, please contact me asap. I cannot give treatment advice without a VCPR (veterinary client-patient relationship) but any potential help or replacement/refund indicated won't be offered if I'm not aware of a problem!