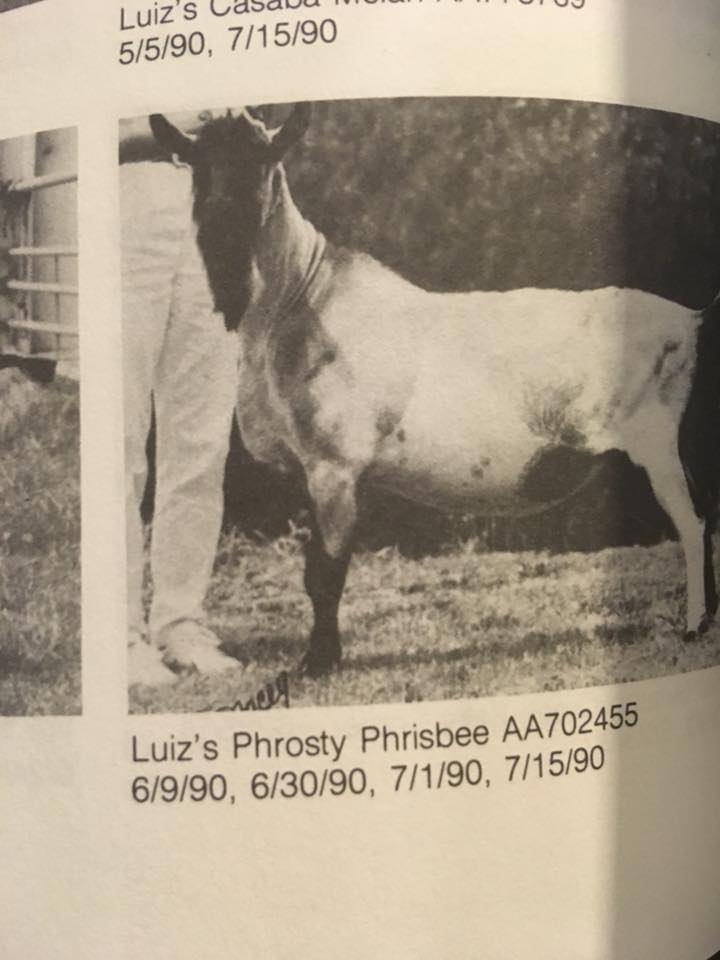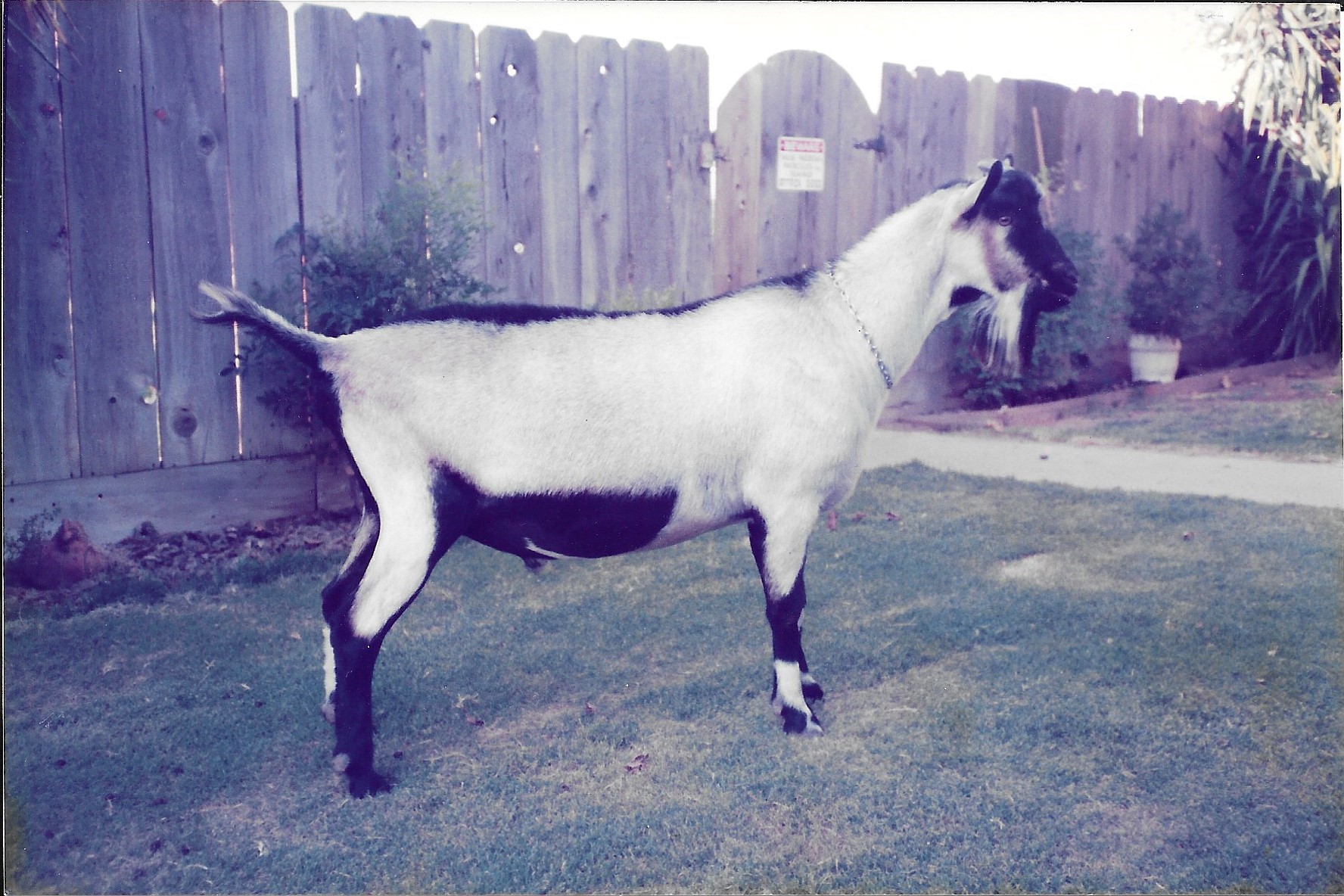 D/avg 3420M 3.0%F 2.5%P
D/avg FS 85.8, all of which are 2yo appraisals (none mature).
3 SG daughters, 1 CH son
His own appraisal breakdown is 03-01 VEE 89, with a whopping 50 for stature, 41 in strength, 37 in dairiness, 47 in rump angle, 45 in rump width, and 25 in rear leg set.
I finally managed to get my hands on some frozen genetics from this buck! Not only is there very respectable production here, but also fancy old genetics in his pedigree.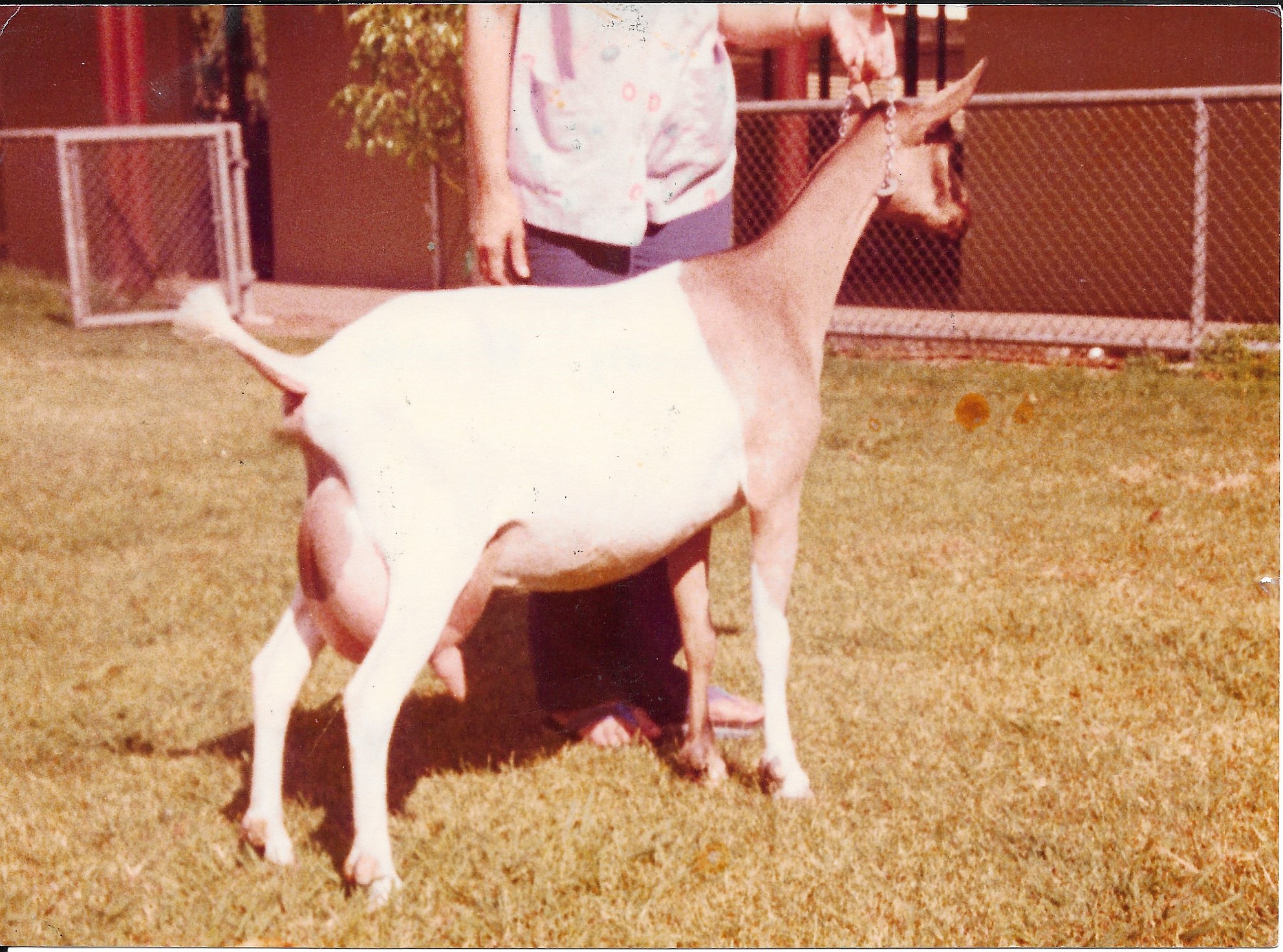 DD: Luiz's Nazarene 2*M
03-04 +EEA 84
with Averaged 9.2#M per day on test with an impressive overall 4.0% fat.
DDS: GCH Raymar's Liability ++*B
D/avg 2062#M, 3.6%F, 1.6%P
DS: GCH Serendipity's Gulliver +*B 
03-02 +EE 86
D/avg2149#M, 3.0%F 2.3%P
DSS: SG Sunshine Robelta's Roscoe ++*B
03-04 VVV 88
D/avg 2060#M, 3.3%F, 2.9%P
S: SG Shahena'Ko Crown Royal ++*B
01-04 +F+ 78
D/avg 3128#M, 3.5%F, 2.7%P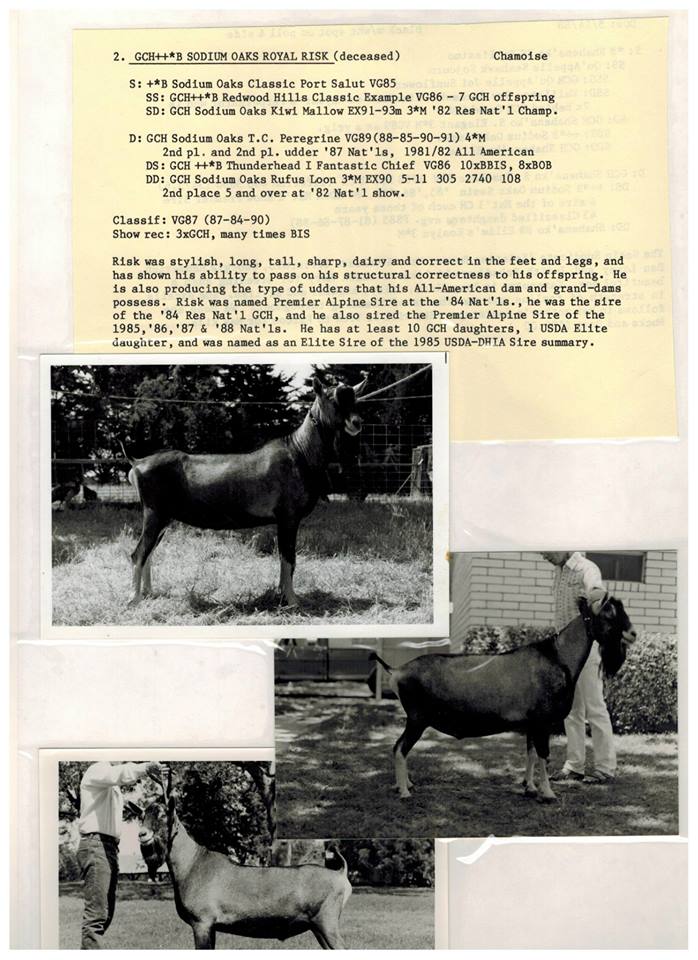 SS: SGCH Sodium Oaks Royal Risk ++*B
03-04 V+E  85
D/avg 2873#M, 3.5%F, 2.5%P
Sire of the famous Sasin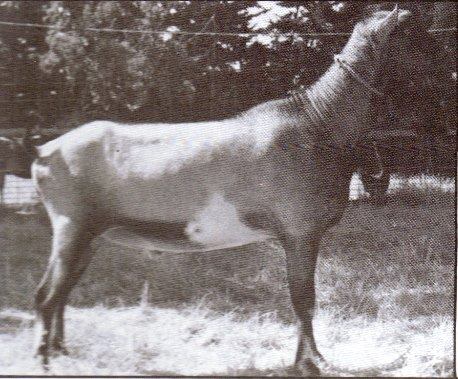 SSS: SG Sodium Oaks Classic Port Salut ++*B
02-03 V+E 85
D/avg 2538#M, 3.5%F, 2.8%P
SD: GCH Shahena'ko Sasin Tokay 2*M
03-02 EEEE 92
Natl GCH 1986, RCH 1985
11.9#M/day avg over all days on official test
SDD: Totem's Melissa 1*M (Grade)
03-03 A+EV 84
9.6#/day avg for days on official test
Also averaged a whopping 4.5%F!
SDS: Sodium Oaks Sasin
04-01 A++ 80
D/avg 2938#M, 3.6%F, 2.8%P
THE most influential buck in the american alpine world. If you don't know who he is, you must not have raised 'em. 😉