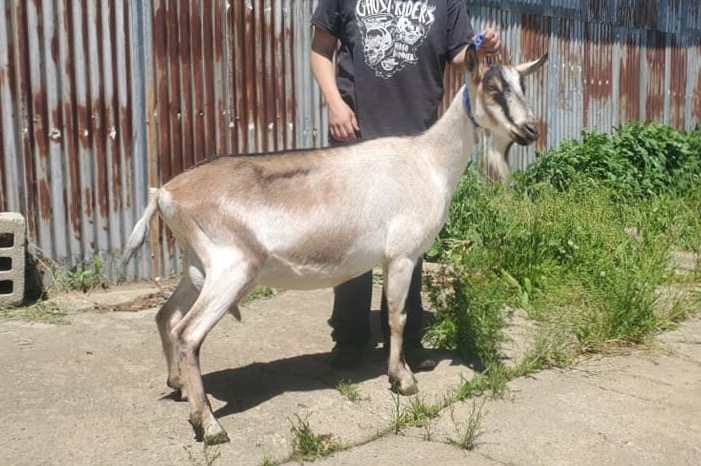 Barn name: Red
Reg#: PA1845171
DOB: 3/17/17
Book: Purebred French Alpine
Color: Two tone chamoisee; Wattles
Casein: B/E
** DNA ON FILE ** (Parentage verified)
Linear Appraisal History
2019 – 02-06 VVV+, E in back.  Udder score for lack of capacity – see notes on '2019' below for further explanation.
DHIR
Yr      Age    DIM   #M      %F    #F    %P    #P    Peak#
'19    2-00    204   1100     3.5     38     3.1     34     7.3#
Freshenings:
OPEN 2018 – Confirmed bred, but aborted. Confirmed toxoplasmosis as cause.
2019 – 1 B – Sold as wether.
2020 – 1B – Polled. Potentially retained. Registered as Caprice Acres Outback Brisbane.
Breeding plans:
AI: GCH Roeburn's Legacy +*B
**ELITE**
D/avg 3280#M 104#F 100#P
Confirmed pregnant, due 3/13/21
---
Red is an exciting doe. I think she is a great amalgam of my foundation French lines and my Jr herdsire's showy and productive genetics. For more information on her lines, please click the names of her parents below to read more about each!  I think with maturity she will fit in nicely here.
2019 – – The herd has moved to the amazing care at QMF farm, and a few kinks had to be worked out in the new dynamic herd with many more does than ever previous. The does freshened very strong but shortly thereafter,  herdwide decreases in production and body condition were seen, which we attributed was due to poor hay quality having only a first cut hay available. We had the quantity, but not the quality needed for peak production. Coupled with a very wet spring and summer, ability to cut new hay to make up the deficit was nearly impossible for a long time. We scrambled to correct and began chaffhaye and alfalfa pellets but the insult came at a critical point in lactation and does across the board from both herds just didn't bounce back.  It's all a learning curve plus a large factor of the growing seasons 2018-2019  – together the two herds are hoping positive changes were made and really hopeful for better luck in hay for 2020! We knew there would be growing pains, so this is just a hiccup. 🙂 2yo FF lactation FURTHER tapered off after she became mysteriously ill in mid August with fevers of unknown origin. She lost weight and milk production. Though she survived and did well with treatment, I think her lactation had just seen too much trial and tribulation to continue strongly.  She was kept in milk until appraisal where she unfortunately had a low udder score due to lack of capacity – which we cannot disagree with! Especially after Lap AI she was pretty much drying herself up, so we dried her early as a FF. Hoping for better things in 2020 for this girl who has had a rather hard go of it – aborting in 2018 from toxoplasmosis, then a weird first lactation. 😉 She is genetically valuable enough to me to keep trying, hopefully 2020 is going to show us what she is 'really' like!
Dam: SG Caprice Acres Elise 2*M 04-04 VEEV 89
Sire: Sunrising Charmer Weizenbock *B 02-04 VEE 87
---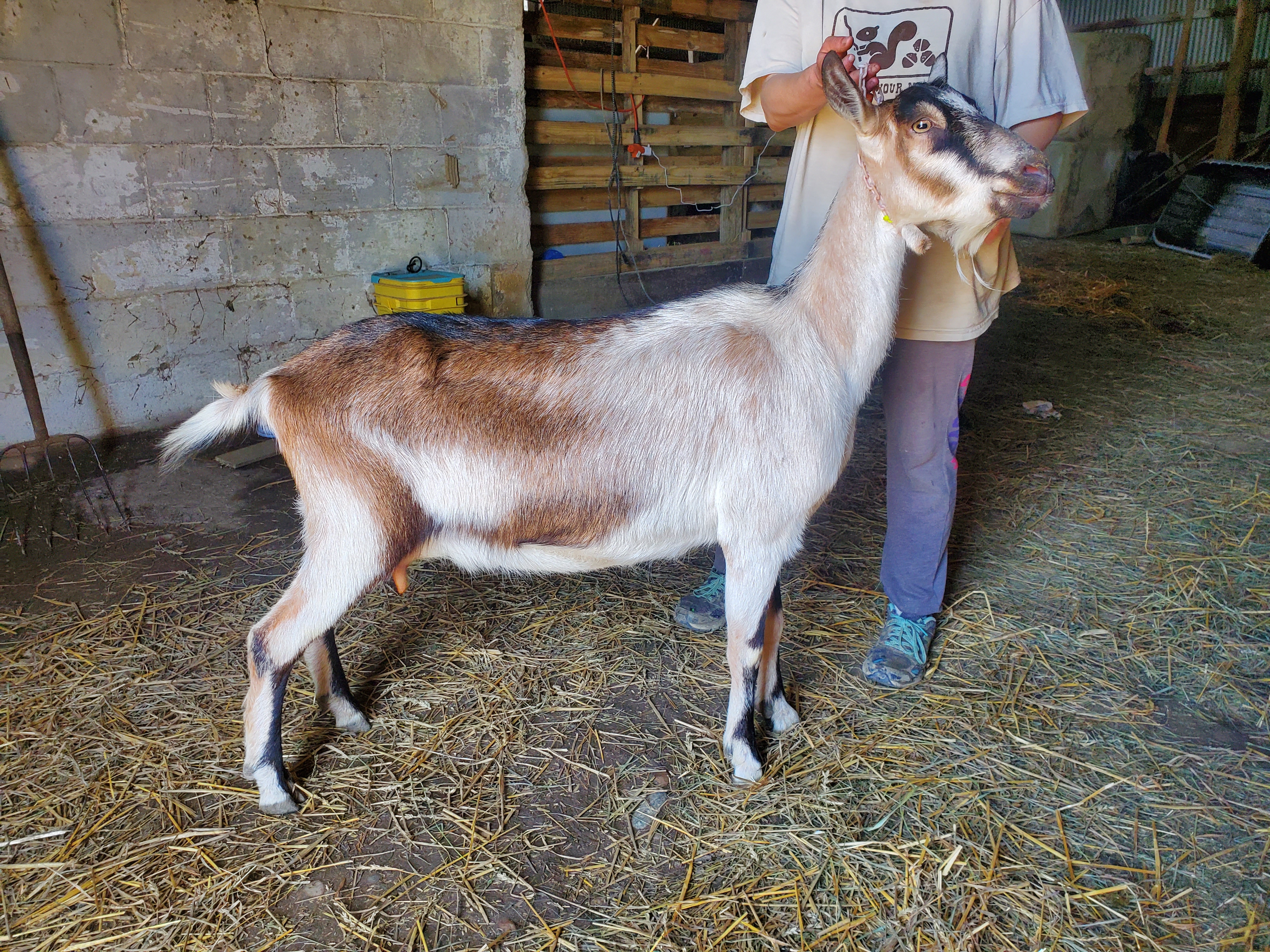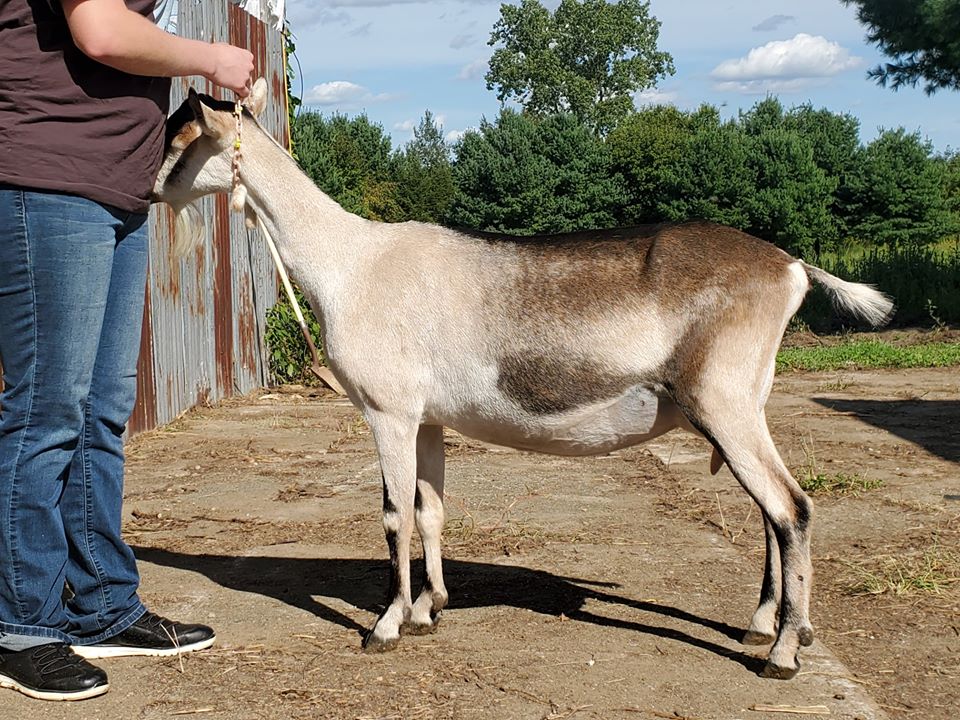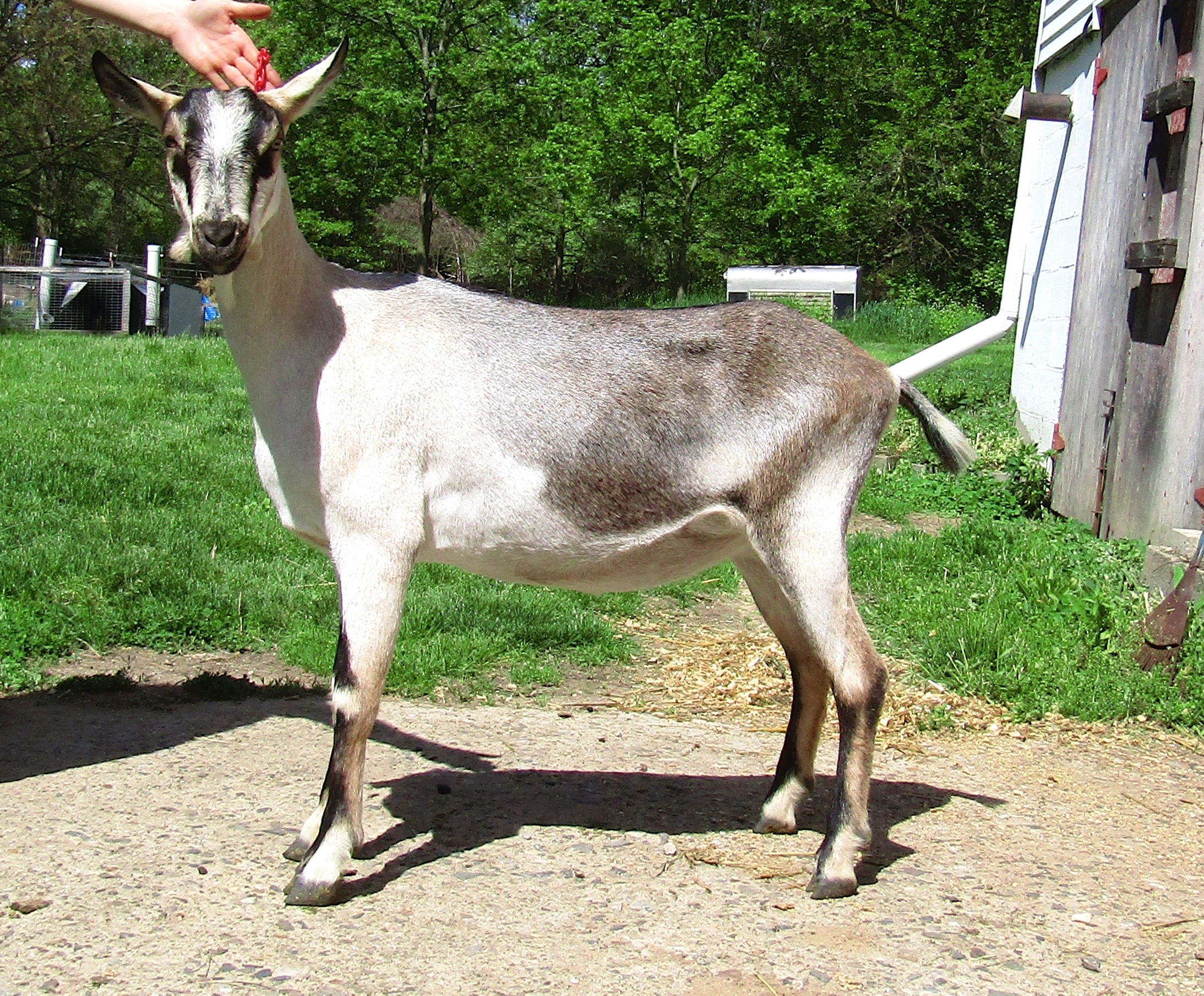 5/23/18, Dry Yearling