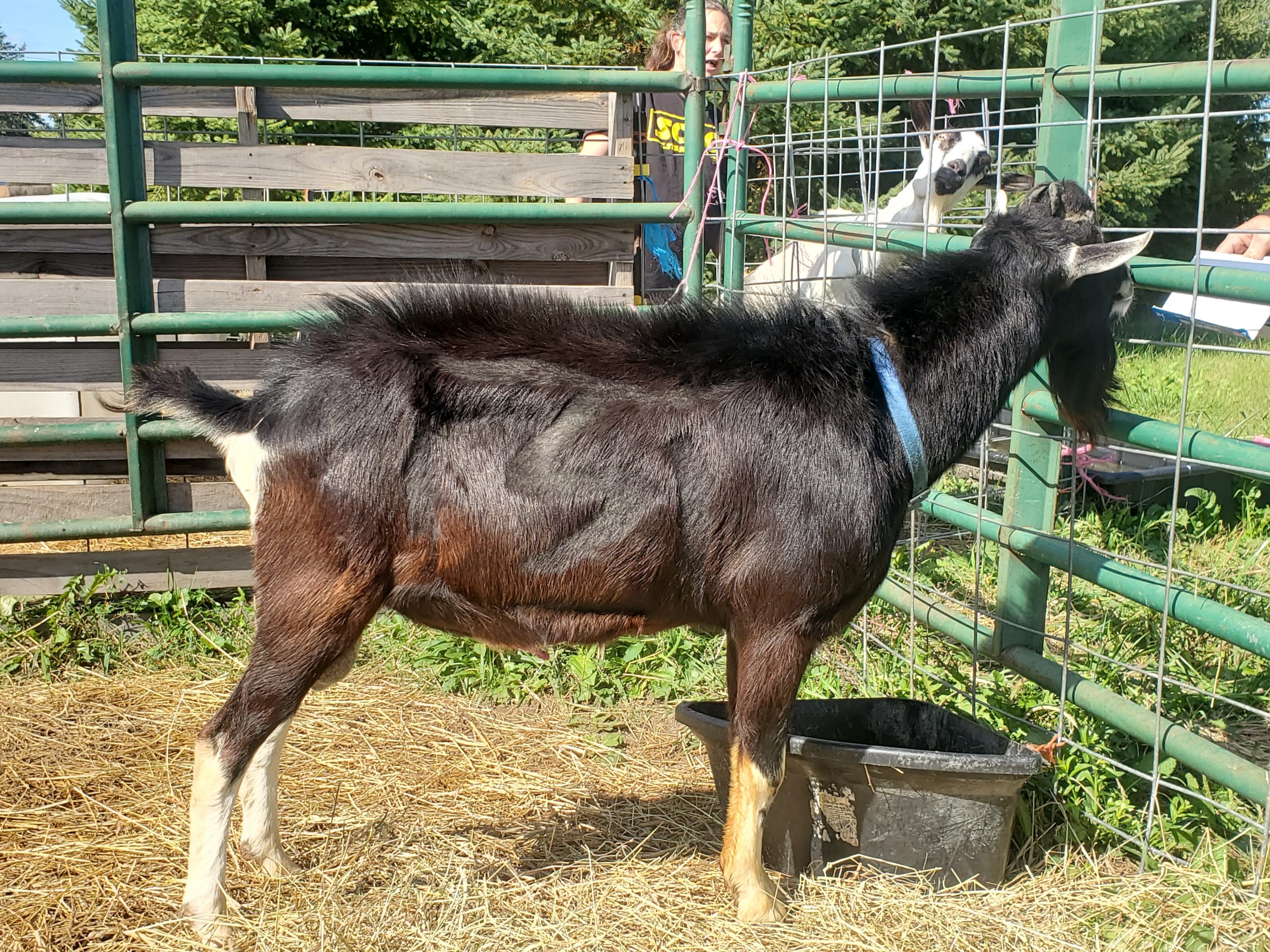 A very un-flattering picture of the poor fella, hoping to get better ones when he is less odiferous and we can handle him for pictures. 🙂
Barn Name: Thunder
Reg#: PA1926088
Breed: Purebred French Alpine
DOB:  2/15/18
Color: Sundgau
Casein: UNKNOWN
Linear Appraisal History
2020 – Will be appraised 2020 if not sold 
---
Thunder was brought in as part of the whole herd buyout of a local small breeder. I retained The Monarch Jr (MJ), Heather Quick (Quarter – Mile Farm) kept Regel Katan Farm Monarch and her 2019 daughter Segula Farms Noreen.
Israel was never intended to be kept long term, but both Heather and I ended up using him a little bit, mostly on FF does that we are hoping he will throw small kid size for them – Mat throws gigantic kids and many others are related to Whizzer, and the other bucks (who are whizzer sons) so Israel was used. He is also living in isolation with my late-season buy-back of Caprice Acres Danziger Tertia, in hopes she settles for 2020! Better than risking an established herdsire, even if the risk is low because she has already tested clean pre-isolation for CL, CAE, and Johnes. 😉 They'll live together till Israel is sold OR until the end of isolation in 3 months (approx. March 2019). So, even if we didn't need/want him, he is at least somewhat useful. 😉
---
Dam: Good Ole Days Sampson Miriam
Photo credit to Jess Garza / Good Ole Days Farm!  Thank you!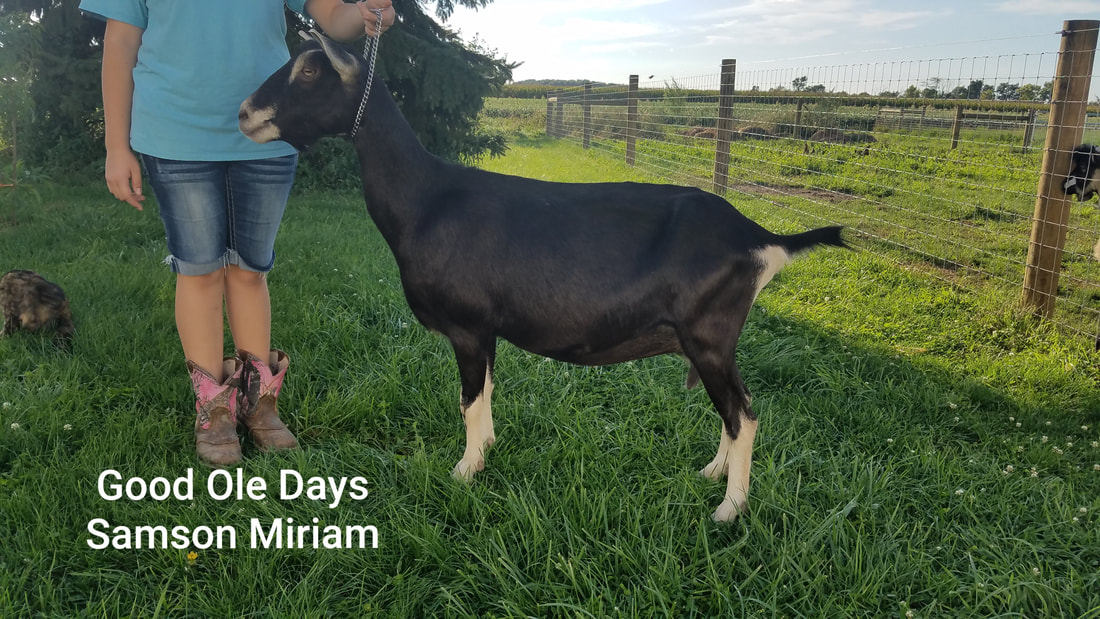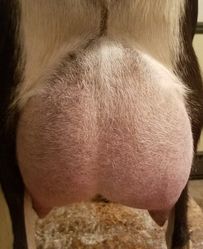 ---
Maternal Granddam – Xtraordindairy Hap Arrogance
06-04 VEEE 90
Photo credit to Jess Garza / Good Ole Days Farm!  Thank you!